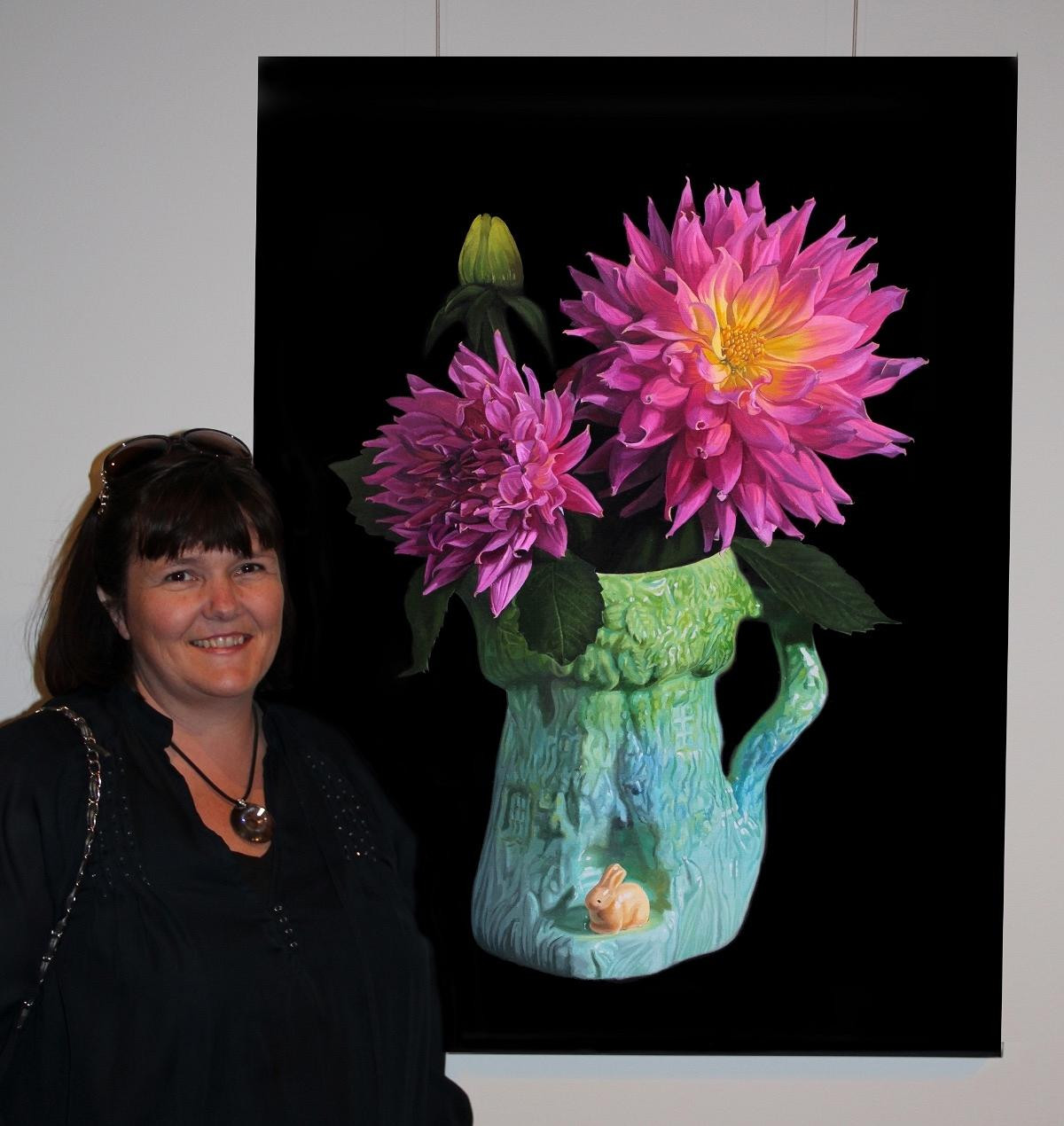 Born in New Zealand, Jo Kreyl is a Wellington based Artist. She Graduated from Wellington Polytechnic in 1991 after completing 3 years of Visual Communication and Design. Since then she has worked in many aspects of Illustration, design and fineart. Jo is proficient in a wide variety of media including acrylics, oils, watercolour, resin and sculpture.
In her paintings shes drawn to find the beauty in the ordinary or time worn. She is fascinated in the history of the objects and what may have gone on behind the scenes. Jo likes to think about the lives of the people who may have lived with and used these items. In choosing to paint these everyday objects Jo is elevating them to items of importance and freezing them in time like in a Victorian glass dome. This theme of making objects appear more beautiful than they are (kalopsia) runs throughout her work.
Jo invites the viewer into her paintings to form their own connections with these items and so continue their story.
Her Artwork is in many collections throughout New Zealand and Australia. Some of Jos career highlights include winning the Visa Gold Art Award in 1991, illustrating 5 sets of stamps for New Zealand Post and most recently having sold A number of large floral paintings in galleries throughout New Zealand.